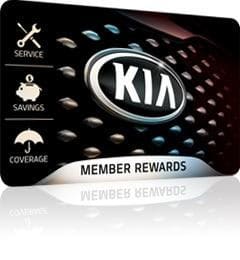 Kia Canada Points


Receive up to 150,000 Rewards Points upon the purchase of your next new Kia vehicle, just for being an existing Kia owner.

Dealer Points

Earn 10 Reward Points for every $1 spent at your Kia dealership for maintenance services, parts and accessories.

Bonus Dealer Points

Earn 20,000 Bonus Points for each new customer referral that results in a new Kia vehicle sale.